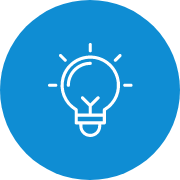 Solar and Wind co-development
---
We develop solar and wind building permits in Italy. Project for grid-parity and FIT.

Activities included from land scouting and contractualization, until obtaining the building permit .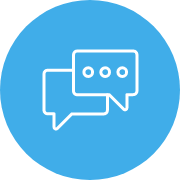 Sales of solar and wind parks
---
Sales of solar and wind parks both under the conto energia, decreto FER, and in grid-parity.

We work daily with institutional investor interested in the purchase of operating parks from which we quickly receive evaluations, and offers to be submitted to the owners.
BluEnergy Milano srl a socio unico has been active in renewables for several years with two main activities.
The first with the development of solar and wind building permits in Italy; and the second with sales of solar and wind running parks to institutional investors.
Quick reality in adapting to customer needs to meet every request.
2020
Land scouting contract in Lombardy for the development of solar projects both in Grid-Parity and for the DECRETO FER1.
2019
Co-development contract of 20 MW WIND PROJECTS (20 single projects of 1MW each) in Italy for a main European turbine manufacturer. Development of projects between Sardinia, Calabria, and Abruzzo.
Sales of SOLAR co-development contracts for 290MW. Projects between Sicily and Basilicata for Grid-Parity projects. (6 projects)
Co-development framework agreements for SOLAR projects of both single MW and multi-MW in Abruzzo for Grid-Parity, and DECRETO FER1 projects.
2018
Sales of 7 PHOTOVOLTAIC parks under CONTO ENERGIA regime:

4 rooftop plants in Calabria
3 ground mounted parks in Emilia Romagna
2017
Sales of 1 rooftop PV plant in Lazio under the CONTO ENERGIA regime
Technical consultancy for the development of 7 WIND PROJECTS of 60KW/each in Molise
Consultancy for the DISPOSAL of 11,600 PHOTOVOLTAIC MODULES from a solar park in Calabria
Sales of 1 PHOTOVOLTAIC PARK ground-mounted in Tuscany under the CONTO ENERGIA regime
2016
Sales of 2 STOMA 60KW WIND TURBINES
Sales of a SINGLE BUILDING PERMIT of a 3.8MW WIND POWER PLANT in Campania
Sales of 1 ground-mounted SOLAR PARK in Veneto under the CONTO ENERGIA regime
2015
Co-development contract for 1 60KW WIND PROJECT in Sardinia
Sales of 1 reconditioned 60KW WIND TURBINE in Emilia Romagna, MADE model
Consultancy contract for the sale of SOLAR PARKS online for the German company MILKTHESUN
Consultancy contract for the development of the renewable energy market in AFRICA and LATIN AMERICA (Brazil, Burundi, DRC, Sao Tome) for large scale SOLA/WIND PARKS; and HYBRID projects for telephone repeaters.
Consultancy contract for the development of 50 60KW wind projects in Italy between Basilicata, Campania, and Calabria
Sales of 2 STOMA 60KW WIND TURBINES
Sales of 3 WIND TURBINES 200KW model VESTAS V25
Consultancy for the stipulation of a PPA contract. Energy produces from 1 WIND FARM in Campania under the GRID-PARITY regime
Sales of n. 3 60KW single WIND TURBINES in Basilicata with TURNKEY formula, with TOZZI wind turbine
2014
Sales of 2 60KW single WIND TURBINES with TURNKEY formula with STOMA wind turbine
Co-development contract for 6 60KW wind projects in Sardinia
Sales of 3 60KW single WIND TURBINES with TURNKEY formula with TOZZI turbine. Realized in Sardinia
Sales of n. 1 250KW WIND TURBINE model TACKE
Sales of 2 60KW STOMA WIND TURBINES
2013
Sales of 6 WIND TURBINES model Enercon E-40 of 500KW/each
Sales of 1 80KW WIND TURBINE model LAGERWEY 18/80
Consultancy agreement for the sale of USED and REFURBISHED WIND TURBINES for BLUE PLANET WIND, Antwerp, Belgium
Sales of 200KW WIND BUILDING PERMIT in Basilicata. 1* REGISTER 2013 (position n.107)
Development of 7 WIND PROJECTS of 60KW/each in Sardinia according to the FER regime
Purchase of BUILDING PERMIT of a <1MW SOLAR PARK in Calabria, 5* CONTO ENERGIA
Purchase of the RIGHTS of the "WIND-SOLAR CENTER" of Lamezia Terme, Calabria

640KW WIND
580KW PHOTOVOLTAIC
2012
Development of 3 WIND BUILDING PERMITS in Basilicata of 200KW/Each for FER regime
2010-2011
Development of ground-mounted SOLAR BUILDING PERMITS in Lombardy (<1MW) for CONTO ENERGIA regime
BluEnergy Milano SRL Socio Unico
BluEnergy Milano srl, a company specialized in the intermediation of renewable energy plants in Italy, Europe, Africa, and Latin America.
Home